This website is under construction.

To order fresh flower arrangements

Call (626) 506-8014

We create Fresh Flower Arrangements For All Occasions:

Weddings

Funerals

Sympathy Arrangements

Quinceaneras

Live Plant Arrangements

Dish Gardens

We Deliver 

Delivery included to local Hospitals

Driven by passion, creativity and excellence!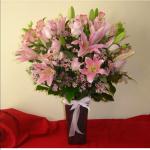 Are you looking for something Special and Unique? 

You've come to the right place. We are here for people that see and value the little details--we know the beauty is in the details.  We take the time to add the special little touches that show we are all about Quality Not Quantity. 

This business is based on "doing what we love" which means that we are passionate about making every creation beautiful.  

A testament to our work, is when a customer places an order and he doesn't even know what he will be getting...but he still say's "I trust you, what ever you do will be beautiful."  We have built our reputation on gaining our customer's trust and doing beautiful work!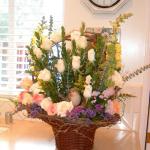 CLICK ON AN IMAGE TO VIEW CATAGORIES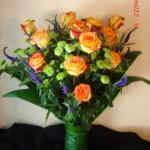 You will not find tons of flower photos here, that can easily be found on other web sites. But, you will find a business that is built on honoring our client's trust. When time allows, we will add more photos of our work. Considering many of our arrangements are custom, we have selected a few arrangements that are representative of our work. Currently, our priority is keeping our customers happy with our work and ensuring that the recipients of our creations--truly feel appreciated.

Any Occasion,

Just Because...

Love...Romance &

Anniversary